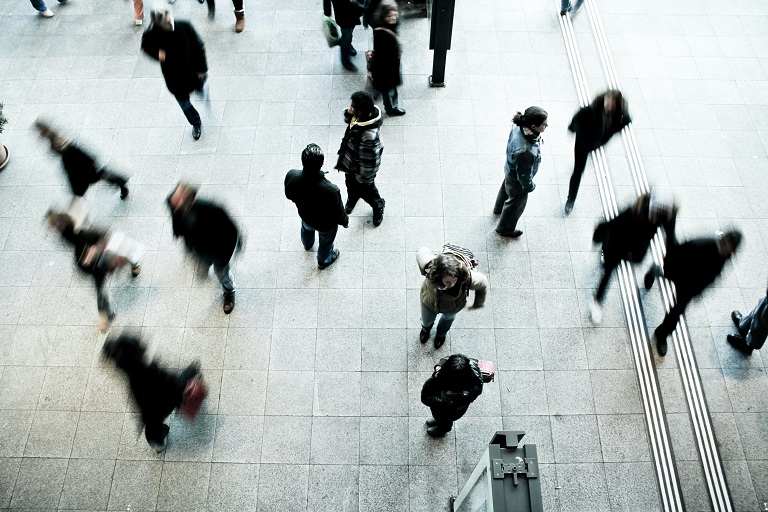 Equality, Diversity and Inclusion: The Case for Change
Equality, Diversity and Inclusion (EDI) goes beyond being a tick box, buzz word or contractual obligation, but how many see it beyond this? Though the sector has a long way to go, it is important that from the offset we are educated about the true meaning behind EDI. 

I have always tried to be the voice for change for the betterment of our industry, because of my first-hand experiences, observations throughout my career to date and my research paper on the skills shortages within the built environment. Being a part of large moments doing great things is important to me and EDI is one such agenda. 

Currently I believe there are two main factors which, if addressed, could mean we make larger strides in EDI education. Firstly, employer actions and secondly, supply chain involvement in the sector. 

Employer action:
Competitor's actions and market trends sometimes probe other companies to react. However, we need to ensure we do not create this culture in the built environment around the topic of EDI. We do not want employers to create policies, agendas and targets based on what others are doing, but take actions in the interest of their workforce and culture.

The CIOB Diversity and Inclusion Charter is a great basis for companies to start this journey on and invest into the five commitments set out. Firstly, leadership is key to highlight the support at senior levels in organisations, expressed through their actions and engagements both externally and internally. Without this, the commitment from the rest of the company is reduced and factors such as time and resources will be at the forefront of why change cannot happen. But it is crucial businesses listen to all members of the workforce, through the likes of focus groups to understand them as well as how to improve on inclusivity for real change to be engaged. 

The second commitment of the Charter is to make a plan. Once the senior leaders have addressed the case of EDI, for example through the focus groups mentioned, they should create plans with achievable targets to address under-representation; reduce identified pay gaps; and/or ensure equitable development and progression for all. Setting targets is always not just "good for business", it helps provide focus to key actions with achievement dates acting as a guideline of how to progress for the betterment of the company and industry. It is a great reflection once targets are achieved to review progress and monitor how progressive the business has become. 

Thirdly, prepare the culture for the forthcoming changes, setting zero tolerance policies for inappropriate or discriminatory language or behaviour in all realms and fields of the company. Inclusive culture is the turning point for both the betterment of the sector and workforce mental health. Without this, any efforts for EDI change will be meaningless. With this, we could change the face of industry to help increase career attraction and naturally better EDI and the skills shortage through employment. 

Fourthly, being transparent, as honesty of progression is fundamental for the business's reflection on how far they are encompassing change within. For example, publishing annual reports on progress and reflection of targets helps to review the past year whilst focusing on how to mature in the next, paving the way for the next set of targets if they need to be altered at all. 

Lastly, for senior members to be accountable for the charter commitments that the business pledges to make to ensure adequate resources from an authoritative figure are in place to review and implement these. 

Supply chain involvement: 
I question if we are supportive enough of EDI amongst most businesses in our sector – our supply chain. 

Around 343,000 businesses make up the built environment. With circa. 90% of our industry comprising the supply chain, it means approximately 308,700 companies are pivotal to modernising our industry through improved EDI.

EDI is more than just acceptance and diversity of appearance, in fact, it delves deep into heritage, skills, languages, upbringing, characters and education. This makes you stop and think: what percentage of those 308,700 businesses truly understand EDI and its importance? And what actions are they implementing within their businesses to diversify their teams? 

Having spoken about EDI at events, I have always noticed only a small percentage of the supply chain are there. Why is this? Surely there should be a larger representation of the majority? 

From my supply chain experience, there is a fundamental lack of support for EDI. They have fewer resources compared to larger organisations. They do not have the expertise and cannot make the investment required due to the size and scale of their operations. In any case, all drastic changes to their businesses are driven by main contractors.  

So how do we make our industry inclusive – if most of our sector do not know where to start?

We must educate the supply chain, providing incentives and mandatory guidelines. Some main contractors add EDI clauses within contracts, which are beneficial in the short term, but do not add value to the culture of small businesses in the long term. Suppliers may comply for the duration of the contract, but without understanding the true meaning of embodying EDI. 

In any case, EDI should not be about a bid race; in fact, it should be a relay race, where the main contractors pass the baton to the supply chain, who then pass it on to merchants and suppliers. Main contractors could hold on-site workshops, educate their suppliers and have honest conversations about the struggles these small companies may face when introducing EDI into the SME culture. They could also set targets or standards, as is the case with health and safety and sustainability.

With EDI, the rules of a normal race do not apply. The race must be a team effort, where everyone joins in – but the wider society will be a winner if we embrace the change our industry needs.