From Apprenticeship to Membership. Creating the experts of the future.
What is an End-Point Assessment?
The End-Point Assessment is the final and most significant stage of an apprenticeship. It's an unbiased and independently delivered assessment that establishes whether an apprentice is competent against the knowledge, skills and behaviours outlined in the apprenticeship standard. 
An End-Point Assessment Organisation (EPAO) delivers End-Point Assessments. To be an EPAO the organisation must be on the Education and Skills Funding Agency register and Ofqual regulated.
Interested in Apprenticeships?
The CIOB is now an End-Point Asessment Organisation
CIOB is an EPAO on Education and Skills Funding Agency register of End-Point Assessment Organisations and Ofqual regulated. This means we can deliver End-Point Assessments for the following standards:
Level 6 Construction Site Management
Level 6 Construction Quantity Surveyor
Level 6 Design and Construction Management
Level 4 Construction Site Supervisor
Level 4 Construction Quantity Surveying Technician
Level 4 Construction Design and Build Technician
Level 3 Construction Support Technician
We have a 180-year history for raising standards in the industry. Our team of independent assessors are all CIOB Members or Fellows with extensive experience and expertise in the industry.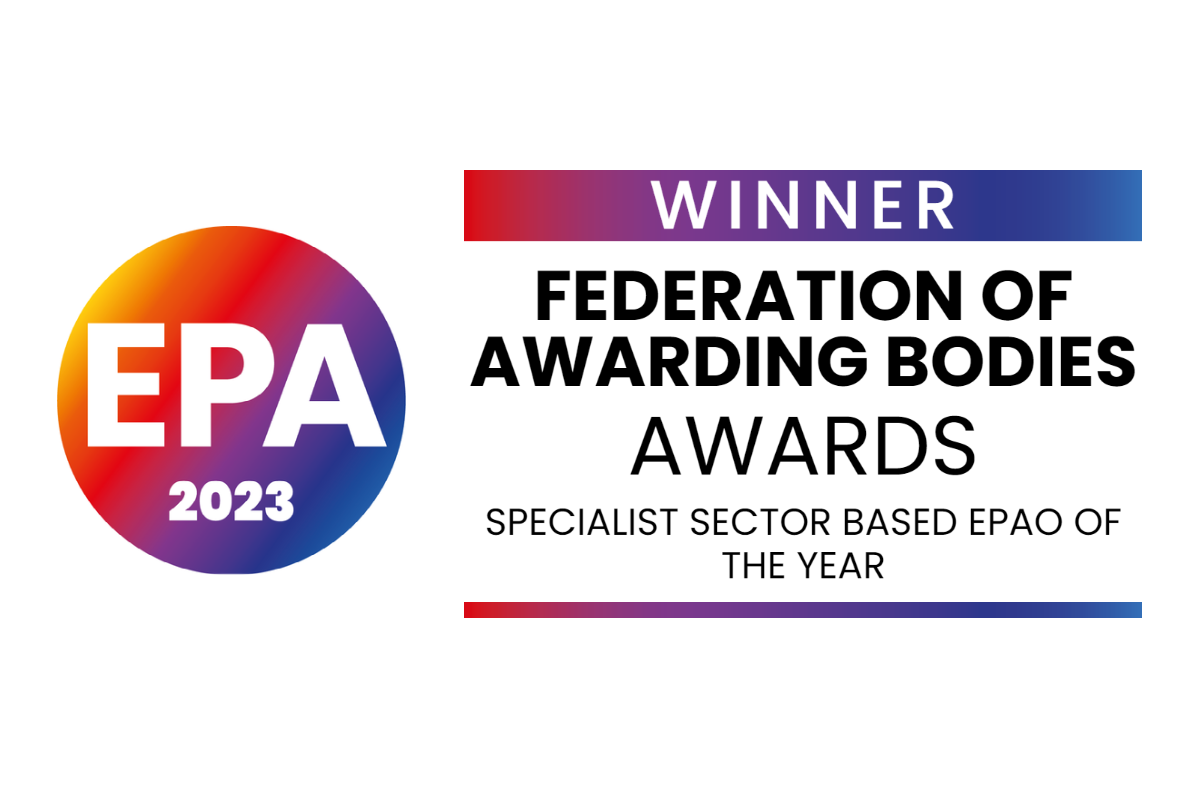 Reasons for choosing us
We provide a seamless transition for apprentices, from the apprenticeship journey to End-point assessment and have a value-added proposition for all apprentices who pass their End-Point Assessment with CIOB. We will simply apply Accreditation of Prior Achievement (APA) to apprenticeship and End-Point Assessment evidence, meaning apprentices can apply for Membership of the CIOB. At Level 4 TechCIOB and Level 6 MCIOB. MCIOB is a professional qualification comparable to a British Bachelor's Degree, and a game-changer for those pursuing a professional career in construction. 
Apprentices won't wait 14 days to hear their result. They will know their grade directly after the final assessment. Saving them time and worry.
CIOB independent assessors are best in class. The training our assessors undertake ensures that robust and comparable assessment decisions are made, and accurate grades are applied.
We will celebrate successful apprentices by inviting them to our CIOB Graduation Ceremonies. Their achievement will be put in our spotlight alongside other new Members, helping them make professional connections straight away.
With our experience and reputation for leading the education of built environment professionals around the world, employers can be confident that apprentices who have completed their End-Point Assessment with us will meet their expectations and the demands of the job from the first day onwards. Our market-leading resources are designed to support employers their apprentices and training providers fully prepare apprentices for their End-point assessment. The toolkit templates available for apprentices will give them all the right tools for showcasing their competencies.
End Point Assessment Journey
A walkthrough of the stages that you can expect to progress through on your EPA journey.
Let us manage your End-Point Assessments
Ensure your future apprentices are the very best by registering your interest. Simply add your details to our form and we will be in touch.