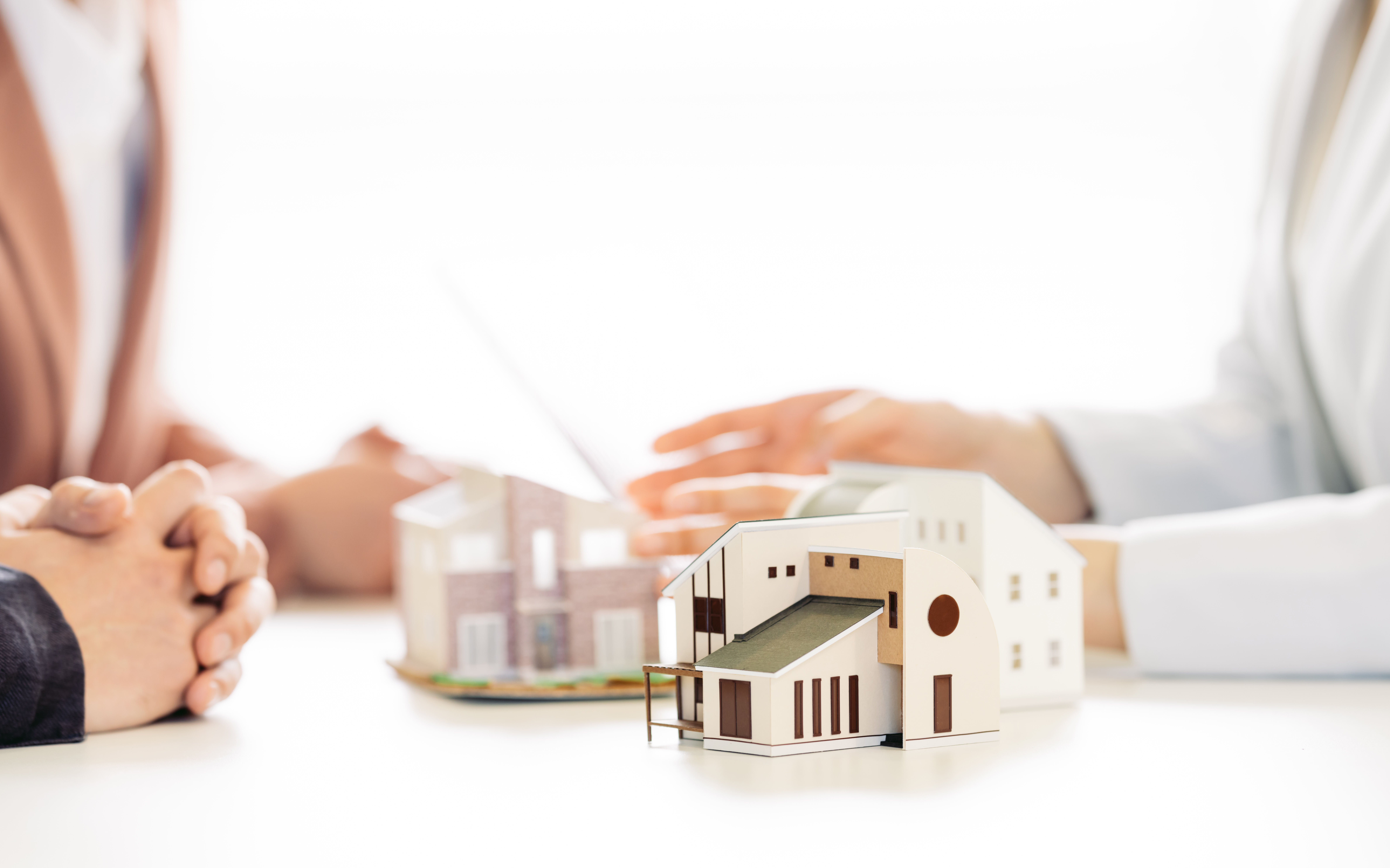 Success factors for home building projects
The 4 critical success factors for trouble-free home improvement building projects
The success of your house extension or remodelling project is directly proportional to the effort you put in.
As the homeowner, if you've not thought your project through and aren't actively engaged in its building, your project will suffer. Without proper leadership, even the most skilful and knowledgeable builders will flounder, leading to poor results, delay, cost escalation and disputes.
Knowing where to focus your attention is the secret to unlocking lasting quality tailored to your needs and boosting your home's value.
This short, no-nonsense guide will open that door. It sets out the critical success factors and how to manage them for the best outcomes.
Success factor #1: Budgeting
First things first: set yourself a realistic budget. This is so that you are in a position to pay for not just the building work but also costs such as professional fees, permissions, and approvals.
Early on, budgeting is more of an art than a science. As the project develops, though, costs firm up, especially once you've received a few quotations from building companies.
Even then, though, you can be caught out by unpredicted circumstances. Regardless of whether your builder has quoted a fixed price, your eventual contract with them might contain provisions to charge more, where doing so is fair.
Plan for this uncertainty by holding a contingency sum in reserve to pay for any unforeseen costs. You hope not to spend it, but it's there if you need it.
If costs spiral beyond this contingency sum, you may be forced to compromise either on how much work is done, or the quality of finishes and equipment, or both.
This means worse results and, potentially, disputes with the building company if a reduction in scope breaches the terms of your contract.
To mitigate these risks, assess what you can afford from the start, and put aside between 5 and 10% of it as a contingency fund. Use the remaining amount as your ballpark budget for the entire project to set builders' and other consultants' expectations on the right track.
Thereafter, monitor costs rigorously, being sure always to 'cut your coat according to your cloth'.
Success factor #2: Complying with the law
As the homeowner, you are responsible for ensuring that work on your home complies with the law. Don't be tempted to think that you can 'get away with it': failure to comply will always come back to bite you, even if it's only when you try to sell your home. It's a risk that you must avoid.
You may have to secure planning permission for your project. To find out, consult with your local planning authority upfront. They will be able to explain the process and any special conditions that apply to your house, particularly if it is listed or in a conservation area.
You may also need building control approval – even for something as simple as replacing a door or window. A 'pre-application' consultation with your local building control surveyor is a great first step to securing your eventual 'completion certificate.' Issued by building control, this is the document relied on by conveyancers and insurers to confirm that the work complies with the building regulations.
Note that tradespeople who are part of a relevant competent persons scheme are able to certify that certain regulated work (involving electricity or gas, for example) complies with the Building Regulations without your having to call in building control officers directly.
For officially sanctioned guidance and information on planning and building control issues, go to the Planning Portal.
The law concerning health and safety on building projects accepts that domestic clients should be able to depend on their builders for compliance. The Health and Safety Executive (HSE) defines a 'domestic client' as any individual who has construction work carried out on their home, or the home of a family member, that is not done as part of any business.
However, if your project is likely to last longer than thirty working days and have more than twenty people working at the same time at any point, or exceed 500 person-days, you are legally required to notify the HSE. Although as a domestic client you can ask your builder to do this for you, you remain legally responsible.
For officially sanctioned guidance on notification, go to the HSE website.
For peace of mind, discuss all matters of compliance as early as possible with local authority officers and your appointed designers and builders. Ensure that every aspect of compliance is accounted for and that you have assigned responsibilities to your project team appropriately, preferably in their contracts.
Success factor #3: Checking, briefing, and contracting
While having a competent and trustworthy builder isn't the only success factor, it is critical.
Because anyone in the UK can set up as a builder, some homeowners fear that they might end up hiring a rogue builder.
Fortunately, there are smart ways to minimise this risk.
Before you ask for quotations, make sure you have a comprehensive brief that explains the design and scope of work. This document will become part of your eventual building contract, so the fuller and more accurate it is, the better you will be able not just to control programme, costs and end quality but also avoid disagreements.
Before you appoint your builder, check their credentials:
Do they come recommended? What do their recent clients say about them? What are they like to do business with and as people?

If your project involves unusual or specialised features – for example, an extra-low carbon adaptation – is your builder suitably experienced in building them?

Will the personnel working on your project be supervised by someone who is properly qualified and competent?

Is the firm currently certified to a recognised service, technical or quality management standard?

Is the firm a member of a reputable trade association or, better, an institution such as CIOB that requires its members to have certain qualifications and to adhere to a code of professional conduct?

Does the firm have a fair complaints procedure in the event of things going wrong?

Does the firm hold adequate employer's liability, public liability, professional indemnity, and other kinds of insurance?
Before your builder starts work, agree a written contract with them. If they supply their own contract, check that it covers everything in your project brief and their quotation. If not, ask for changes, and if there is anything you don't understand, seek clarification either from your builder or an independent legal adviser.
Otherwise, use a standard form of contract from a reputable publisher. A good example is the RIBA Domestic Building Contract, published by the Royal Institute of British Architects.
Your contract should outline what you're paying for and everything you've agreed. In particular, it should cover start and finish dates, the basis for making changes, and the agreed price. It should stipulate when and what basis payments should be paid, and how much.
Note that, by default, builders are legally required to carry out their work with 'reasonable care and skill,' and complete it in a 'reasonable time.'  Unfortunately, the term 'reasonable' is open to interpretation and so you are advised to clarify expectations in your contract.
Success factor #4: Good management
Although setting up success factors 1–3 above will put you on the right path, they won't by themselves get you to your destination.
For that, you need a fourth factor: good management.
As with most teamwork, you get better results with mutual trust and respect, so do the things that make this more likely: stay engaged and treat people fairly.
As client, you are the paymaster and thus ultimately responsible. Your builder (and, indeed, everyone on your project team) needs you to be on hand and responsive to their queries and suggestions, particularly when unforeseen problems arise.
Similarly, they are not mind-readers: unless you communicate your expectations and preferences in a timely manner, they won't know to do things the way you want.
So, establish clear and open communication channels with your builder to foster good working relations and avoid misunderstandings. Communicate regularly and encourage them to provide timely updates on the progress, challenges, and potential solutions.
They will look to you for good leadership and governance, so set high standards from the start and guard these standards rigorously for the duration of the project.
Agree a project execution plan with target dates for key milestones so that you can monitor progress and challenge any delay.
Visit the site regularly to keep an eye on work – especially before it gets covered up – so that you can assess quality and ask questions at the right time.
As a general rule, it is best to avoid instructing variations because they tend to lead to delay and increases in cost.
However, the nature of building work makes at least some change inevitable. If a change is necessary and significant, handle it formally. Discuss with your builder how it could affect the schedule and price, and record the agreed way forward in writing so that there can be no confusion later. Remember to update your schedule and budget.
There is always the possibility of disputes even with the best managed project. To that end, consider keeping a project journal and taking photos to record important work and critical features. This will serve you well when a mediator, adjudicator or some other dispute resolution professional wants to ascertain the truth.
Focusing on these four success factors will make your building project run more smoothly, helping you to the home of your dreams and protecting its resale value.
For ultimate assurance, choose a CIOB company member. They are held to high standards covering governance; transparency and accountability; equality, diversity & inclusion; quality management; health safety and well-being; environmental sustainability; and training and development. To find out more, visit the CIOB website.