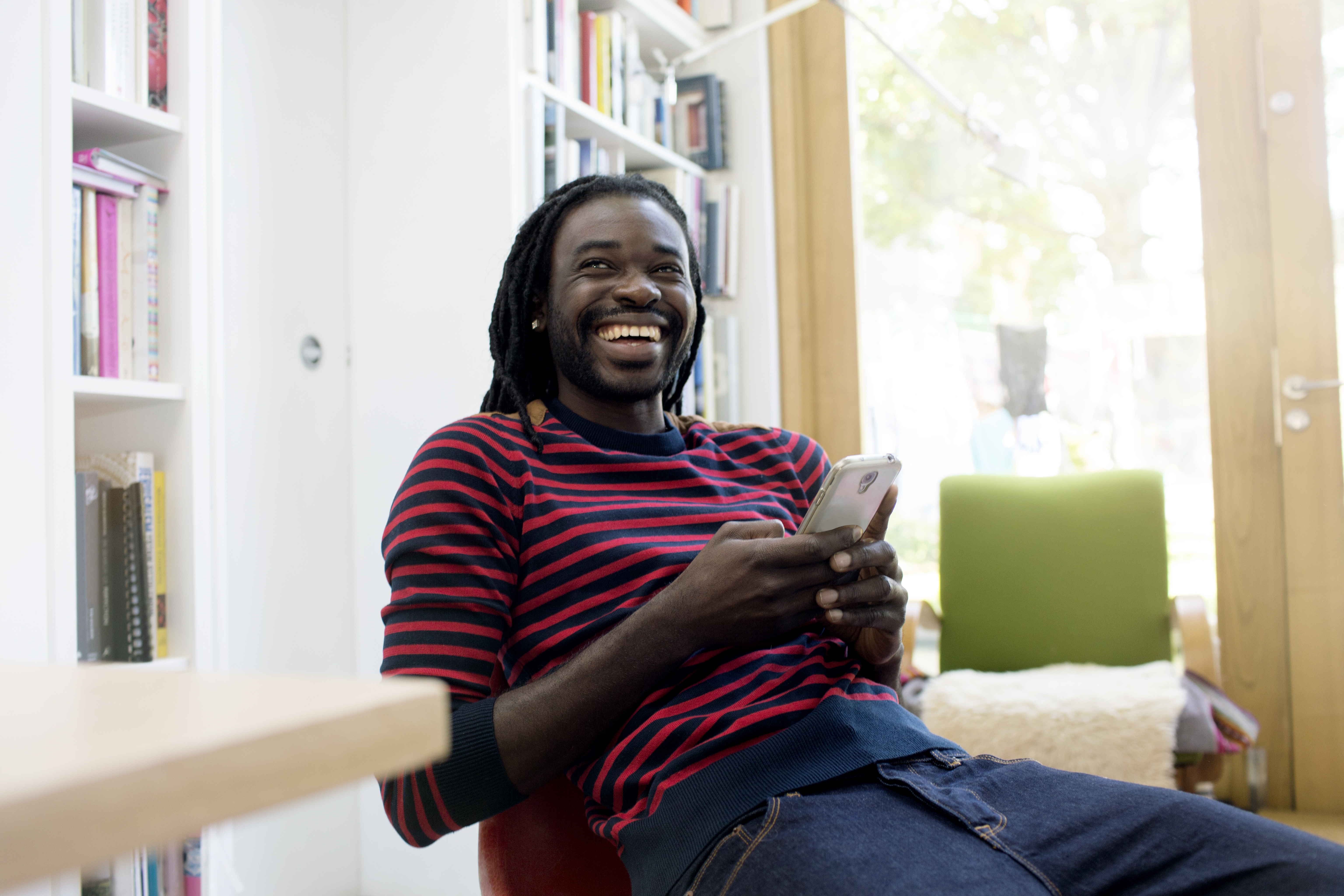 5 Key Features of Our New Mobile App
The last 12 months have thrown sharply into focus the challenges businesses face in an increasingly digitally dependant world, with 58% (Gartner 2021) of the workforce reporting skill transformation in the last year. Whether you're keeping in touch with peers, colleagues, and mentors; collaborating on your next project; or learning a new skill, the world of work is changing - and with it, professional membership.
Building on our efforts to improve user engagement throughout 2019 and following on from our first digital AGM in June 2020, the CIOB's digital team set about engaging with our customers and members to understand how the CIOB can support this transition. We took lessons learned from surveys and workshops with hundreds of members and non-members to see how we could deliver the greatest value.
Following on from this work and as of Wednesday 30 June 2021, we're pleased to announce CIOB Connect - our new mobile app. 
Our first version of the app will focus on a few key areas in which members have expressed a particular interest.
 
1. Watch the latest CPD
Learning is at the heart of all professional bodies, learning the latest techniques, learning best practices, or just sharing knowledge, and it's also at the heart of our mobile application. Not surprisingly, bringing opportunities to learn through the App was consistently the most sought-after feature amongst every user group we engaged with. Working with our Academy, we've created a library of video-based CPD which can be explored and engaged with through the app.
2. Keeping up to date
News, but not just any news - construction news. Keeping up to date with what is happening throughout the world of construction was the second most desired feature for a mobile application. We wanted to give you a way to stay in touch but also to offer personalisation so you can focus on what is important to you.
We've created a news feed that combines stories from our key publications, Construction Manager Magazine and Global Construction Review and will be growing this to include BIM+ soon. Users expressed the importance of being able to control this feed and we will be providing filtering by the source which, in time, will also include a full personalisation by topic.
 
3. It's time to connect
We've called it CIOB Connect, and that's what we want it to do, connect members, students, experts, and professionals at every stage of their career path. More than that though we want our app to be a place where you can get help, share ideas, and engage with the CIOB community.
This platform is where you can collaborate on topics, ask questions, share ideas and discover the forces influencing the built environment globally. It's been built with you in mind and we encourage you to take part and share your voice in our community.
4. Saying 'Hello!'
Staying in touch with each other - friends, family, or colleagues - has changed entirely in the last 14 months. Whether you're conducting daily stand-ups on Zoom or hosting conferences, we're all trying to find ways to stay connected. This was a challenge we felt was central to delivering our app, we wanted it to be more than just a place where you could access information but to be a place that helps you keep in touch. 
Through the app users will be able to chat directly with each other, should they wish, and form groups as part of the initial offering. 
 
5. Where do we stand?
The work we do around the world as an organisation is central to what it means to be a member of the CIOB. Our policy positions provide an area where users can engage with emerging topics, comment on consultations, or digest the latest research from across the industry. With that in mind, we've integrated a 'Policy' hub into our app to help members interact with the work being led by our policy team.
 
What the future brings
Our journey will not stop with this first phase, rather it is just getting started. Although we're excited to share with you what has been created some features didn't make it into our initial launch; we have already planned further development that focuses on events, a membership directory and further filtering and personalisation to name but a few.
We hope you'll take a moment to download the app, explore some of the features and connect with the CIOB community. So save the date, 30th June, and look for CIOB Connect it will be available for both Android and Apple users.