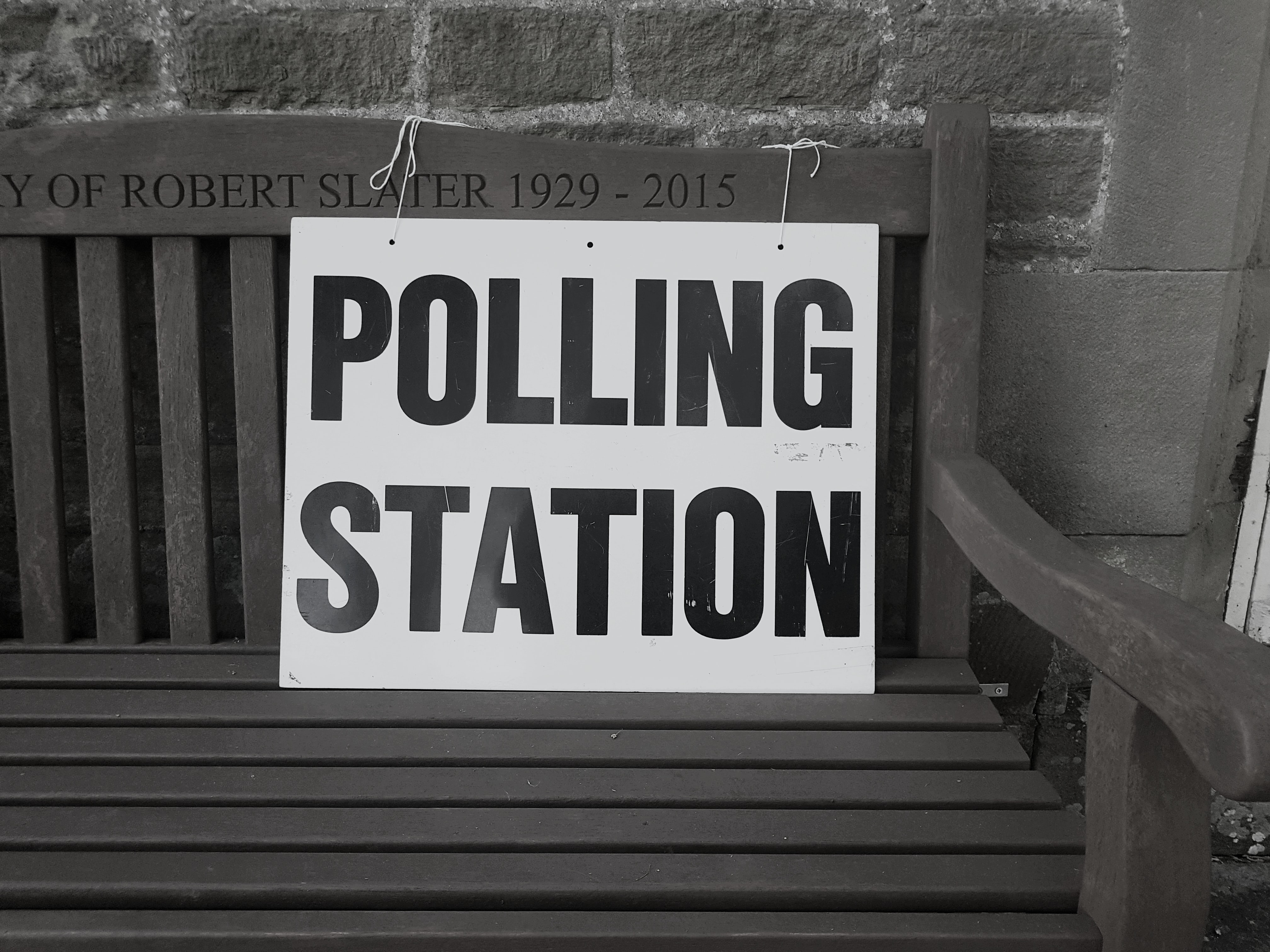 Future of construction
News
The CIOB Policy Team Newsletter - Elections Special Edition
Welcome to the 2021 Elections Special Edition of the CIOB policy newsletter, detailing the outcomes of the local, Scottish and Welsh elections.
We would love to hear any feedback or thoughts you have, so please do get in touch at policy@ciob.org.uk. 
 
1. Welsh Parliament election 2021 – Labour remains in power in Wales for another five years

Labour have matched their best Senedd election results, winning half of the 60 seats in the Welsh Parliament. Welsh Labour Leader and Wales' First Minister, Mark Drakeford, said it was Labour's response to the Covid pandemic that helped the party retain power, saying people felt they have been "kept safe here in Wales" and that this was a "strong theme" in the election.
Only a few constituency seats changed hands, the largest being Labour's winning of Rhondda from former Plaid Cymru party leader Leanne Wood. The Conservatives took the Vale of Clwyd from Labour and also won Brencon and Radnorshire from the Liberal Democrats. 
The Conservatives were the only other party to make gains, picking up three regional seats and two constituencies. A full breakdown can be seen below:
Labour Party: 30
Conservatives: 30
Plaid Cymru: 13
Liberal Democrats: 1
Others: 0
Turnout in the Welsh election was 47%, only slightly up on the last election five years ago, despite the inclusion of 16 and 17-year-old voters. However, numbers may reflect the fact that many voters continue to feel uncomfortable entering public polling stations during the ongoing pandemic.
With 30 Assembly Members (AMs), Labour will have a significant opportunity to implement its 2021 manifesto, Moving Wales Forward. The manifesto pledges improvements to building safety, including a fire safety fund for existing buildings; launching a new 10-year Wales Infrastructure Investment Plan for a zero-carbon economy; and a Young Persons Guarantee, which will give everyone under the age of 25 the offer of work, education, training, or self-employment. 
Prior to the election, CIOB put together a comparator of each party's manifesto and their pledges for the built environment. Find a more detailed examination here. 
CIOB also produced a manifesto for the built environment in Wales (available in English and Welsh), and with the new Government now formed, we will be working with policy makers to ensure these points are heard. In particular, we are keen to see the new Welsh Government implement a plan for a national retrofit, which was absent from their original manifesto. 

2. Scottish Parliament election 2021 – SNP marks fourth consecutive win

The Scottish National Party (SNP) will form the next Scottish Government, with a fourth consecutive win, falling one seat short of an overall majority.

SNP Leader and Scotland's First Minister Nicola Sturgeon hailed the SNP's victory in the Scottish parliamentary election as an "extraordinary and historic achievement." She used her acceptance speech as a warning to the UK Government on the "will" of the Scottish people to have another independence referendum.

The fact that SNP did not win a majority Government will mean it requires support from other parties to pass budgets and major reforms. The Scottish Greens will be the most likely candidate to support the SNP through crucial votes in return for adoption of their policy priorities.

SNP won two seats from Labour and one from the Conservatives in the constituency results, but these results caused the party to lose seats on the regional list – cancelling out some of the gains made. No other constituency seats changed hands. A full breakdown of the results can be seen below:
SNP: 64
Conservatives: 31
Labour: 22
Green: 8
Liberal Democrats: 4
Others: 0
A record number of women have been elected to the Scottish Parliament, with 58 female MSPs winning seats in the Holyrood election. Turnout was 63%, a full 10% above the average for previous Holyrood polls, despite the pandemic.
With 64 Members of Scottish Parliament (MSPs) SNP will seek to implement its 2021 manifesto, Scotland's Future, Scotland's Choice,  the key pledge of which is to hold a second independence referendum after the Covid-19 crisis is under control. For the built environment, the party is seeking to introduce a new housing standard, set in law, by 2025 to cover all new existing homes under repair, energy efficiency and space standards. Additionally, it is planning to invest £33 billion in a 'National Infrastructure Mission', including the creation of a new National Infrastructure Company.

Prior to the election, we put together a comparator of the political parties' manifestos, outlining the key promises of each for the built environment. Find a more detailed look here.
CIOB also supported the Construction Industry Coronavirus Forum's (CICV) manifesto, Our vision for the future and we will be engaging with elected members to ensure the recommendations set out are heard.
3. England local elections 2021 – Conservatives make gains across England

The Conservatives were the biggest winners from the local council elections in England, adding 13 councils and 235 councillors to their ranks. Conservatives took control of numerous seats from the Labour Party in its traditional north-eastern English heartland, including Durham County Council, which had previously been Labour-run since 1925. 
In total, Labour lost control of 8 councils and lost 326 councillors – a result which has been described by Labour Leader Sir Keir Starmer as "bitterly disappointing." Starmer pledged to do "whatever is necessary" to rebuild the trust of working people in the party. The significant losses have also led to a reshuffle in Sir Keir's shadow team. 
Not all councils were contested, but the full results of the 143 councils can be seen below:
Conservative: 63 Councils, 2,345 Councillors
Labour: 44 Councils,1,345 Councillors
Liberal Democrat: 7 Councils, 586 Councillors
Independent/Other: 0 Councils, 308 Councillors
Green: 0 Councils, 151 Councillors
No Overall Control: 29 Councils, N/A Councillors

4. Mayoral elections 2021 – Labour dominate elections, winning 11 out of 13 posts

Despite the poor showing in the council elections, Labour have performed well in the mayoral elections, claiming 11 of the 13 posts that were being contested in cities and metropolitan regions across England.
 
Notably, Labour's Tracy Brabin was elected as the first mayor of West Yorkshire. However, by taking the post, she must now step down as the MP for the constituency of Batley and Spen, triggering a by-election and a further opportunity for parties to contest the seat.
 
The only other changes were Labour's Nik Johnson taking over as Mayor of Cambridgeshire & Peterborough from Conservative James Palmer, and Labour's Joanne Anderson becoming the Mayor of Liverpool after former Mayor, Joe Anderson stepped down.
5. Other results and final thoughts

The Conservatives won the Hartlepool by-election with a majority of 6,940 votes and Jill Mortimer became the first Conservative MP for Hartlepool since the constituency was created in 1974.
This was perhaps one of the biggest shocks and a catalyst for Labour Leader Sir Keir Starmer shake up of his shadow team. The first change took place on Friday, with the 'sacking' of Labour Deputy Leader Angela Rayner from her position as party chair and campaign coordinator. Despite the change, Ms Rayner maintained her position as Deputy Leader of the party, given it is directly elected by party members. However, Labour sources have since insisted that Ms Rayner has not been sacked and in-fact given a "significant promotion" to the front bench and today it has been announced she will become Shadow First Secretary of State and Shadow Secretary of State for the Future of Work. She has also been given the title of Shadow Chancellor to the Duchy of Lancaster, the equivalent of Deputy Prime Minister in Sir Keir's new team.
 
Other changes include Anneliese Dodds being demoted from Shadow Chancellor to Party Chair. Replacing her as Chancellor Rishi Sunak's opposite number is former economist Rachel Reeves. Other changes are expected to happen over the next day or two.
Thank you for reading this special election update from the CIOB policy team. We will be back in your inbox next month with more information about what the team is up to, what is going on in Parliament and built environment news to look out for.  
     
All the best,  
    
The CIOB policy team
        
If you would like to share this newsletter with a friend or colleague, the sign-up link can be found here.
 
For more information, queries or to unsubscribe, please email policy@ciob.org.uk.