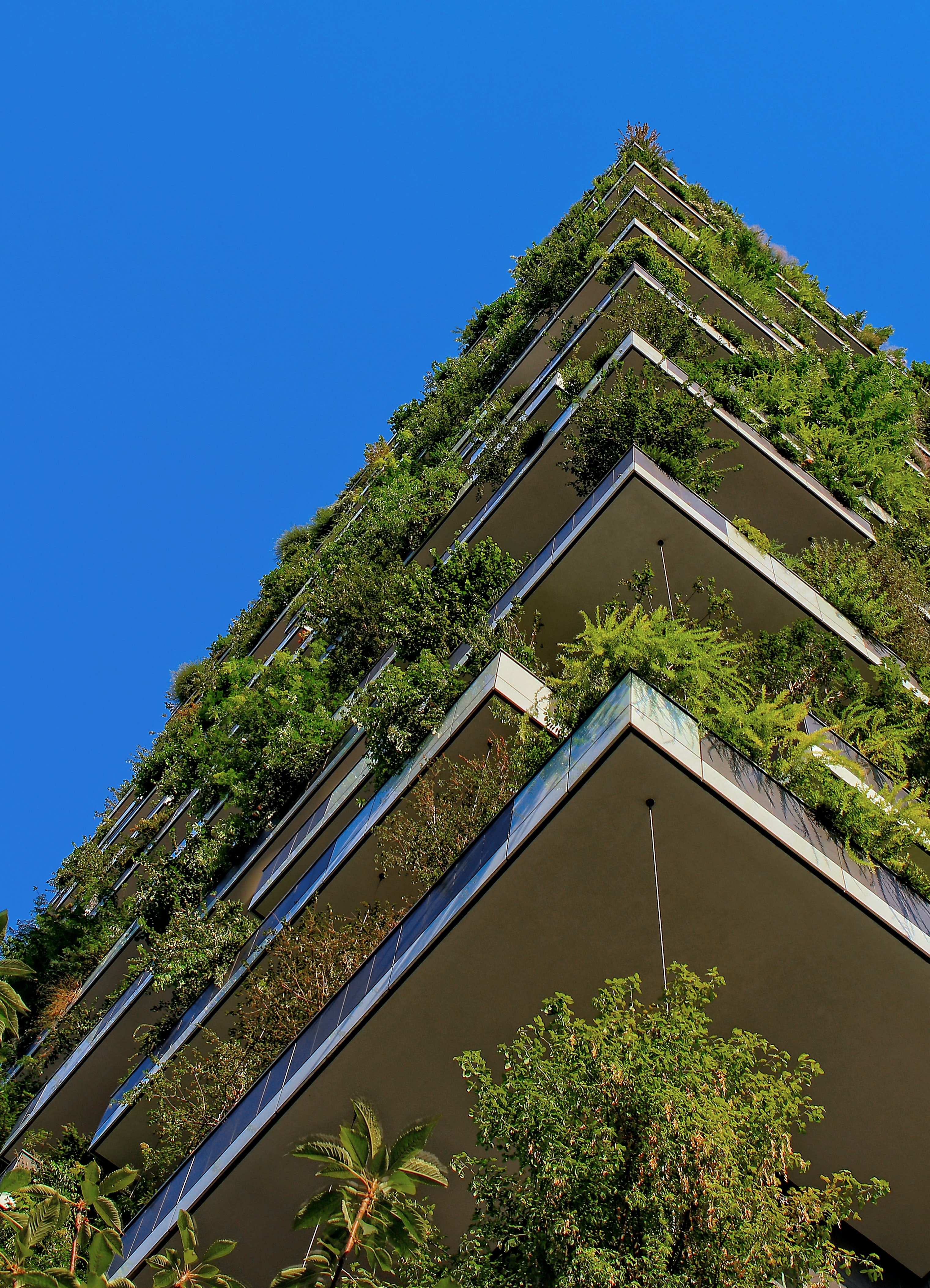 Future of construction
News
The CIOB Policy Team Newsletter - September & October 2021
Welcome to this edition of CIOB's policy team newsletter. We decided to put together a bumper version covering September and October given the Conservative and Labour Party Conference's taking place in Manchester and Brighton respectively.
This edition includes an overview of our attendance at party conference, details of our latest public affairs work in Westminster and information about what to expect from the Building Safety Levy.
We would love to hear from you, so please do get in touch at [email protected].
One thing you need to do... Apply to join our new External Affairs Advisory Board

We are recruiting members for our new External Affairs Advisory Board. The new Board, which has been formed following a review of the Policy Board, is an opportunity to shape CIOB's positioning on several key areas including quality, skills and sustainability.
The External Affairs Advisory Board provides strategic direction on policy and public affairs matters as well as input on and support for delivery. Its broad purpose is to provide a body of expertise to assist CIOB in development of its global external policy.
We are seeking expressions of interest, with a view to having new Board members take up the role from December 2021. Further information about the role of the Board can be found here.
For further information and to submit an expression of interest, please contact: [email protected]
1. Party Conferences
Conservative

CIOB hosted a joint event with RIBA, RICS and RTPI on ensuring planning reform delivers great homes and connected communities on 3 October. The Housing Minister, Chris Pincher MP, was a panellist alongside Past President of CIOB, Paul Nash.
The session was well attended, highlighting the clear appetite for wider discussions from policy makers and stakeholders on planning reforms. The session was also streamed on YouTube.
Our Director for Policy, External Affairs and Research, Eddie Tuttle also spoke on a panel hosted by Cavendish Advocacy titled can the construction sector meet the demands of Building Back Better? Eddie highlighted that the pandemic has once again exposed the capacity to deliver in the built environment, with consistent challenges such as skills shortages and availability of materials back on the agenda. He furthered by noting that the pandemic should be seen as an opportunity for the Government to walk-the-talk on its commitments around climate change, through the adoption of a long-term national retrofit strategy as one such mechanism. Eddie spoke alongside, Marco Longhi MP for Dudley North, who used to work in construction, Brian Berry, Chief Executive of FMB, Kate Henderson, Chief Executive of National Housing Federation (NHF) and Mark Farmer, the Government's Champion for MMC in housebuilding.
Away from the fringe programme, there was little in the way of new policy announcements from the Government, however, much discussion centered around the oft-spoken about 'levelling up agenda'. The Prime Minister, Boris Johnson MP received a mixed reaction to his conference speech from members and journalists alike, with many stating they would have liked more detail, particularly around net zero and how it can be achieved.
Our Public Affairs Officer, David Parry, has produced a short blog about our activities at Conservative conference, this can be read below.
Labour
Members of CIOB's communications team attended Labour party conference, although we did not hold any events this year. However, in a similar vein to Conservative, no major policy announcements were made by the party.
Labour Leader Keir Starmer MP's speech was broadly well-received by journalists and was designed to demonstrate Labour's move to more mainstream issues such as education and health – abandoning its 2019 manifesto. Mr Starmer also vowed to "retool Britain for the future" through new technology, as well as committing to retrofit nineteen million homes within a decade to ensure they are properly insulated and energy efficient.
2. Parliamentary Affairs Update

Back in April 2020, we submitted evidence to the Environmental Audit Select Committee (EAC) on their inquiry into the sustainability of the built environment. Our evidence highlighted the need to publish the Government's long awaited Heat and Buildings Strategy, the need to implement a long-term National Retrofit Strategy and also move towards a focus on setting actual energy consumption requirements and greater benchmarking of actual performance.
We have since been invited to give oral evidence to the Committee, and CIOB will be presenting our evidence on 20 October amongst other stakeholders to inform their final report.
Separately, our response to the Built Environment Select Committee's inquiry into meeting the UK's housing demand has been approved and can be viewed here. The Committee is now in full swing and we will keep you updated should we receive an invitation to present our evidence in person.
We are also finalising our evidence to the Building Safety Bill Committee and we held a roundtable with several CIOB members who work across building control, building regulations and fire safety to ensure our evidence is clear and concise. We will continue to inform you with updates about the Building Safety Bill through our separate newsletter here.
3. Building Safety Levy Consultation

In July, the Department for Levelling Up, Housing and Communities (DLUHC) opened a consultation for feedback on the design of a proposed Building Safety Levy. The levy is set to be introduced on developers who seek regulatory permission to build certain high-rise residential buildings – "Gateway 2".
CIOB, as a professional body, is unable to comment on the design and scope of the levy. However, given the likely impact on developers and housebuilders a survey was created to collate members views should they not have the time to complete the full consultation.
The consultation closed on 15 October and below are some of the main points we put across in our response.
On design of the levy, there was a broad agreement from respondents that the proposed levy payment should be the responsibility of the client and the calculation should be based on floor area rather than per residential unit. There was also agreement that the levy rate should vary depending on the location to reflect differing property values.
The consultation also sought opinion on what type of building should be exempt from levy charges. Respondents made it clear that hospitals should be exempt from the charge and other options that were popular included affordable housing and refurbishment projects.
We put forward our concerns that businesses who are in scope of the levy may tweak their construction programmes to avoid paying the levy. This is due to the fact that businesses are already paying other levy's such as the Apprenticeship and CITB levies.
We also raised concerns over the level of awareness of the Building Safety Levy that must be remedied before implementation.
4. Regional Overview - Republic of Ireland
National Development Plan
A new iteration of Ireland's National Development Plan 2021-2030 (NDP) was launched on 4 October. The NDP outlines the largest capital investment plan in the history of the state - €165 billion - with a focus on housing, climate, transport, healthcare, regionally balanced job growth, and national economic renewal for the decade ahead. CIOB gave evidence to 'Review to Renew' - the public consultation of the Review of the National Development Plan, and we are happy to see a number of our recommendations captured in the NDP. A summary of our views on key aspects of the plan can be seen below:
Pipeline
We regularly emphasise the importance of a clear pipeline of projects to encourage the growth of the construction sector, to attract new entrants, and to mitigate the industry's economic cyclicality. The NDP commits to providing this pipeline, and the clarity it provides regarding the future of work will create an environment in which the construction sector is equipped to deliver on Ireland's significant housing and infrastructure ambitions.
Climate
With building and construction accounting for 39% of all carbon emissions in the world, the environmental impact of the built environment is undeniable. We therefore welcome the centrality of climate change in the NDP, and the introduction of a methodology to assess the climate and environmental impact of every project that will be developed under the plan.
Transport
Lockdowns over the last 18 months have shown tangible gains in terms of reduced carbon emissions, and cleaner air in cities and towns. All the indications are that the public want to preserve these gains. The built environment can lead on this by encouraging a move away from car-dependent development and facilitating sustainable transport infrastructure. We therefore welcome the proposed 2:1 spending ratio in favour of public transport over road building outlined in the NDP.
Retrofit
While the document frequently refers to a forthcoming National Retrofit Plan, we are disappointed not to see more attention given to retrofit in the NDP. With the residential sector responsible for 24% of energy related CO2 emissions in Ireland, and the importance the plan ostensibly places on climate change, it would have been opportune to embed a retrofit strategy within the NDP.
Delivery
From a construction perspective the key question is how will the various new policy plans for the built environment in Ireland translate to projects on the ground? With a lot of construction firms still facing challenges around materials shortages; the availability of land and a shrinking labour force, each of these strategies will stand or fall on whether they address these issues and deliver on Ireland's significant capital expenditures ambitions.
Budget/Spending Review
The policy team responded to the announcement of Ireland's Budget 2022 package. The public spending required for the pandemic recovery is the overarching fiscal context for this budget. However, strong economic forecasts have improved the outlook for public finances and offers the Minister for Finance, Paschal Donohoe TD, slightly more headroom than expected to invest.
Business supports
We were pleased to see the commitment of €30 million investment through the Ireland Strategic Investment Fund to establish an innovation equity fund with a mandate to invest in domestic, high innovation enterprises. This will be particularly useful for firms in the construction industry seeking to invest in research and development to improve productivity and deliver on the significant housing and infrastructure ambitions outlined in the updated NDP.
Sustainability
We welcome the €360 million investment in active travel measures. Apart from lowering Ireland's carbon emissions, this will create employment in repair, maintenance and improvement in the construction sector, as it goes about repurposing our towns and cities with sustainable transport infrastructure. On a larger scale, the €1.4 billion allocated to upgrade public transport network is timely as Ireland looks to move away from car dependent settlements and offer people more travel options.
The €200 million allocated to retrofit works on more than 20,000 existing homes will facilitate Ireland's journey to net-zero. However, we urge the Government to back this spending up with a coherent retrofit strategy. There has been significant public money spent on retrofitting in the past, but the piecemeal nature of these schemes has failed to capture public imagination, with uptake remaining low. A retrofit strategy will need to address this, and concurrently put in place a skills plan to deliver the necessary works.
Housing
We support the significant amount of money the budget devotes to housing, with spending set to rise to €4 billion. As the sector's biggest client, the Government can play a direct role in arresting the cyclicality that has plagued construction in Ireland by smoothing out spending on publicly delivered housing projects.
Land
While we support the principle of a zoned land tax to reallocate the uplift in land value that flows to landowners back into the communities, it is disappointing to see the tax set at such a low rate. At 3% the tax will be far outstripped by the inflation in the land prices, particularly in urban areas, and is therefore unlikely to be effective in incentivising the build out of zoned land. Furthermore, the zoned land tax of 3% is lower than the current vacant site tax, which is 7%. For land traders speculating on the value of zoned sites, the annual uplift in value alone would pay off the levy.
5. Regional Overview - Northern Ireland
Skills Strategy
The policy team has provided the Committee for the Economy with a briefing for their discussion of the proposed Northern Ireland Skills Strategy: Skills for a 10x Economy. The briefing was based on CIOB's response to the Skills Strategy consultation, which can be read here.
Coming up in November

As we quickly approach the much-anticipated COP26 UN Climate Change Conference, much of the activity taking place in Parliament in November will focus on promoting the goal of achieving net zero by 2050.
Throughout November, Government will be listening to professionals and individuals on proposals for heat network zoning. This consultation, closing on 19 November 2021, seeks views on proposals to identify and designate areas within which heat networks are the lowest cost, low carbon solution for decarbonising heating. This consultation is the first stage of a planned, multi-year project to bring forward legislation to enable zoning to take place. Respondents will be expected to comment on the proposed methodology used to identify suitable zones for heat networks, the roles and responsibilities for Government, industry and stakeholders in the process as well as other key enforcement and implementation goals.
Elsewhere, in the House of Commons, two significant bills for the industry will be progressing to their second readings. MPs will consider both the Planning (Enforcement Bill) and Domestic Building Works (Consumer Protection) Bill. Both bills will be heard on 19 November 2021.
Lastly, we expect to hear an update from Government on when the important Leasehold Reform (Ground Rent) Bill will be sent to Parliament for its second reading after it sailed through its first reading back in September 2021.
If you made it this far... Future of Construction: A Global Forecast for 2030

Construction will be an engine of global economic growth in the decade to 2030, with output expected to be 35% higher than in the ten years to 2020, according to a new global forecast produced by Oxford Economics and Marsh McLennan companies Marsh and Guy Carpenter.
Pent-up household savings, pandemic stimulus programmes and population growth will combine to spur average annual growth of 3.6% between now and 2030, propelling construction's expansion ahead of growth in both manufacturing and services.
Growth will be concentrated in a handful of countries, with just four – China, India, US and Indonesia – accounting for some 58% of projected global expansion.
However, the forecast contains some surprises, such as growth in UK infrastructure averaging 3.7% a year to rival China as UK mega projects begin.
The report notes that climate change and the race to net zero are the greatest challenges for construction and are expected to drive new deconstruction opportunities. To download a copy of the full report, please click here.
Thank you for reading this month's update from the CIOB policy team. We will be back in your inbox next month with more information about what the team is up to, what is going on in Parliament and built environment news to look out for.
All the best,
The CIOB policy team
If you would like to share this newsletter with a friend or colleague, the sign-up link can be found at: bit.ly/3CoaHDS.
For more information, queries or to unsubscribe, please email [email protected]