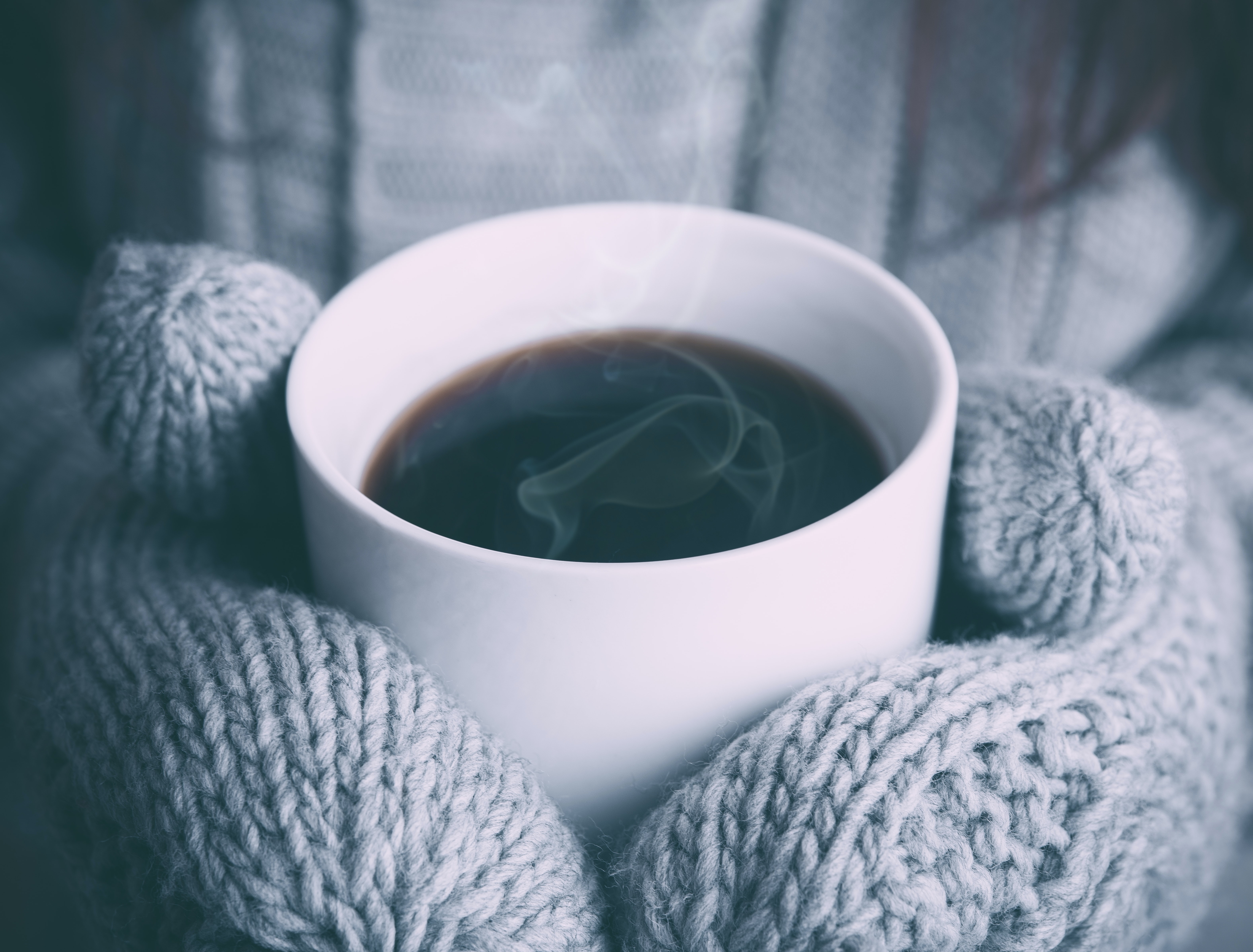 Future of construction
News
The CIOB Policy Team Newsletter - November 2021
Good afternoon,
This edition includes our summary of the COP26 built environment day, an update on the progress of the Building Safety Bill, including details of our submission to the Public Bill Committee as well as our response to the Autumn 2021 Budget. Furthermore, we take a glance over the latest set of construction output figures for the UK and what was discussed at the most recent Environmental Audit Committee hearing, in which CIOB gave oral evidence.
One thing you need to do... Get hands on to help fight modern slavery
A new hand signal has been launched to help fight modern slavery in the construction industry.
The hand signal, launched on Anti-Slavery Day (18 October 2021) by Stronger Together with support from CITB and CIOB, is a new tool to empower victims of modern slavery to get help.
Detecting victims, who are often 'hidden in plain sight', is a particular challenge as victims are often unable to communicate easily for reasons including being under threat and intimidation in the workplace, and/or may not speak English as a first language. It is important therefore that victims can use a non-verbal signal as necessary, enabling them to seek help discretely without raising suspicion or placing themselves or others in danger. This is a particular challenge faced on construction sites but is shared across many other workplaces.
To support, a range of free resources available from the Stronger Together partnership have been produced, including:
A downloadable poster to place around the workplace
A simple toolbox talk to raise awareness of modern slavery
A multi-language video and slides for inclusion in on-site induction.

We encourage readers to take a look at the resources and see whether they can be incorporated into their own business and/or supply chain.
1. COP26

For almost three decades, Government's across the world have met nearly every year to discuss climate change. Under the 1992 United Nations Framework Convention on Climate Change, every country is treaty-bound to avoid dangerous climate change and find ways to reduce global greenhouse gas emissions for the benefit of present and future generations of humankind.
This year COP26 is being held in Glasgow. The two-week conference, running from 31 October to 12 November 2021, will bring parties together to accelerate action towards the goals of the Paris Agreement and the UN Framework Convention on Climate Change.
COP26 has received a significant amount of attention this year, primarily due to last year's being postponed as a result of the Covid-19 pandemic and several significant weather events globally. Furthermore, it is seen as a key time to review and honour the pledges made at COP21 in Paris which was to limit global warming to well below 2 Celsius and, preferably, to 1.5C compared to pre-industrial levels.
Built Environment Day
On Thursday 11 November, COP held a dedicated built environment day. Throughout the day, members of the policy and public affairs team attended talks from industry expects and climate change specialists.
Of note was the morning discussion hosted by the Construction Leadership Council (CLC) titled Construction: The Built Environment. The event centered around the global challenges of delivering net zero in the built environment, the combined power of industry and Government in delivering net zero as well as how the future of the construction sector can pivot to meet the challenge. During the event, panelists highlighted that, while the Heat and Building Strategy, Construction Playbook and other initiatives are welcome, they will not deliver the change that is needed to meet our legally binding carbon neutrality targets. Instead, it should be down to industry to lead the way in finding new sustainable methods of construction. Alongside this the panel highlighted the need for a joined up national retrofit strategy as homes in the UK account for more greenhouse gas emissions than all other building types combined, resulting in the UK having the least energy efficient housing stock in Europe.
The team also attended an event hosted by the Cities Climate Finance Leadership Alliance on Financing the Sustainable Cities of the Future. The event focused on examining the major challenges cities face when seeking to finance climate mitigation and adaptation activities, a discussion on how to involve all relevant stakeholders to raise awareness of the current issues facing the built environment as well as analysing specific examples from countries leading the way in sustainable development. During the panel we heard from experts from Brazil, Colombia and the UK on ways in which cities are adapting to tackle climate change and, once again, it should be city leaders setting the example on climate change and not national governments. It was also highlighted that while the current ambitions are welcomed, there is a disparity between the intentions and the level of communications with relevant stakeholders who will need to be taken along the sustainability journey. The emphasis should therefore be on the need to engage with residents, businesses and other users of the built environment so that they can understand the ways that they can contribute towards building a sustainable future.
2. Building Safety Bill update

We have submitted written evidence to the Building Safety Bill Committee, utilising expertise from CIOB members. Our responses highlight several areas where the legislation could be enhanced and/or additional clarity is needed.
It is the final opportunity for the Bill, in its entirety, to be critiqued before line-by-line amendments are made by various policy makers in parliament. We have put together a short blog, detailing the areas that the Bill and its enforcement could be strengthened. It also highlights some of the real-world challenges that could arise following its implementation. 
The Building Safety Bill has now moved to 'Report Stage'. This offers MPs the opportunity, on the floor of the House, to suggest further amendments (proposals for change) to the Bill or new clauses (parts) they think should be added. No date has been set for the next hearing, but we will continue to update you with developments through our tailored Building Safety Bill newsletter. 
Separately, we have responded to the Department for Levelling Up, Housing and Communities consultation on the Building Safety Levy which was seeking views on the design of a proposed levy on developers who seek regulatory permission to build certain high rise residential buildings. 
We agree for the need to find a balanced approach to remediating historical building safety defects that do not punish either industry or households in a considerable way. However, there is a risk that unless there is buy-in from those expected to pay the levy, it could be perceived as another cost to businesses and, in time, will ultimately be passed onto consumers through increased prices. We also speculate that those expected to pay the new Building Safety Levy may tweak their construction programmes (for example, building to a height that does not fall in scope) to avoid paying the levy. We await to see the comments from the consultation but urge the Government to monitor this levy and ensure that buildings meet the housing demand and are constructed with safety and quality at the forefront.
3. Autumn Budget Deep Dive

On Wednesday 27 October the Chancellor of the Exchequer, Rishi Sunak MP, delivered his Autumn 2021 Budget, setting out the Government's plan to build back better by investing in public services, driving economic growth, leading the transition to net zero, and supporting people and businesses at a time of ongoing economic recovery.
Opening his statement in the House of Commons, Rishi Sunak MP noted that "employment is up, investment is growing, public services are improving, the public finances are stabilising, and wages are rising.' This set the tone for an optimistic budget that allocated large sums of money to Government departments and schemes all with the backdrop of the OBR forecasting that it is now expected that UK recovery from the Covid-19 pandemic's economic impacts will be quicker, returning to pre-Covid levels by the turn of 2021, earlier than was predicted at the March budget. Alongside this, overall economic growth has been revised up from 4 per cent to 6.5 per cent, then 6 per cent in 2022.
The Autumn budget announced multiple measures intended to support businesses, stimulate the economy and deliver the Government's 'build back better' agenda. Below, we have examined what these measures mean for the construction industry.
Levelling Up 
The term 'levelling up' played a central role in the budget announcement with much of the public sector focusing on bringing all parts of the UK to a level playing field. Amongst many announcements on increased public spending for youth services, community facilities and allocation of funding for 21 projects, the Government committed over £2.6 billion to the previously announced UK Shared Prosperity Fund to create new jobs and encourage investment in the devolved administrations. 
The budget also provided further clarity on the first round of bidding for the UK-wide Levelling Up Fund which includes an investment of £1.7 billion to be used to redevelop key local areas. Alongside this there also seemed to be a focus on levelling up transport infrastructure with £2.6 billion allocated to improve local roads and £5 billion invested in continued road maintenance funds which is a positive sign for communities that are not well served by existing transport infrastructure.
However, much of the spending announced in the budget is not new funding but instead is repackaged from existing allocated pots. Whilst more money to encourage an infrastructure revolution is welcomed, the reality is that the combined funding will not be enough to bridge the regional gaps and inequalities in the UK. Alike much of the budget, this funding represents piecemeal opportunities to access desperately needed new infrastructure and not a joined-up approach that will be easy for local government and private sector bodies to access.
Building Back Better 
Government had 38 pages on building back better which covered how they intend to improve local communities with a strong emphasis on public services.
We were disappointed to see no mention of retrofitting in the Autumn Budget. The Construction Leadership Council supported by CIOB and other professional bodies have been calling for a national retrofit strategy to address the quality and energy efficiency of homes while simultaneously providing a stable pipeline of sustainable skills and workload for the industry. It is a massive missed opportunity for Government if they wish to meet net zero targets and improve existing housing stock. Without this key piece, the heat and building strategy which was released on Wednesday 20 October 2021, and the budget combined will not reach the legally binding net zero targets by 2050.
In terms of improving education, we welcome investment in skills with an increase of £3.8 billion by 2024-25 which will equate to a cash increase of £1,500 per pupil compared to 2019-20. However, industries such as construction who are facing a large skills shortage need that support for skills and education now.
There are currently many barriers for new talent to enter the construction industry and if we are to truly build back better with quality and competency at the forefront then larger and immediate support is needed from Government. 
Over the last decade Government has prioritised investment to boost housing supply. We welcome the announcement of further investment to unlock over 1 million new homes, in addition to confirming £5 billion funding for the remediation of the highest risk buildings with unsafe cladding. The £5 billion cladding replacement, which was announced back in February 2021 will go some way but is well short of the £15 billion needed to fix every building. 
Elsewhere in the Autumn Budget document, it was mentioned that Government will continue with their commitment to make buildings and homes warmer and environmentally friendly by providing £3.9 billion to decarbonise buildings and £1.8 billion to support low-income households to reduce their energy bills. This investment is welcomed but lessons must be learned from failed initiatives like the Green Homes Grant for households to transition to net zero. 
It was confirmed within the budget that local authorities will see a 3 per cent increase in core spending power in addition to the Levelling Up Fund which sees its first bidding round of £4.8 billion. However, we feel that further local government investment is needed to build a more efficient planning system and to ensure greater quality in the built environment. The Levelling Up White Paper will be published later this year to set out further details on government's plans for allowing local authorities to level up.
4. Latest Construction Output figures by the ONS

The Office for National Statistics (ONS) released its Construction Output figures on Thursday 11 November, which showed a rise of 1.3 per cent in construction output for the month of September 2021. Both July and August had seen a decline in output for the industry, and with a renewed boost in September we are pleased to see new work and repair and maintenance driving output. 
The boost in new work is primarily due to non-housing repair and maintenance, public other new work, infrastructure new work and private housing new work. Like recent months, infrastructure continues to be the only new work sector where the level of output was above the February 2020 level. We expect this trend of public work driving construction output to continue while business confidence and business investment remains low.
It was predicted at the Autumn Budget that we would see a strong return in GDP towards the end of 2021. Figures by the ONS demonstrate that the UK economy grew stronger in September than initially projected. This is due to a growth from both the service industries and the construction industry.
5. Evidence to the Environmental Audit Committee

Following our written submission to the Environmental Audit Committee's (EAC) inquiry into sustainability of the built environment we were invited to present follow up evidence at their oral session on 20 October 2021.
CIOB's submission, accessible here, focused primarily on incentivising more repair, maintenance and retrofit of the existing housing stock and the levers that would be needed to ensure adequate supply and demand over a long-term.
We were delighted with the opportunity to further make the case for retrofit in front of senior members of parliament and Robert Lambe FCIOB, Managing Director of Melius Homes, kindly presented CIOB's evidence on the day. CIOB were asked for its thoughts on the recent Heating and Buildings Strategy, particularly whether the measures proposed would go far enough to helping the UK reach its net zero ambitions. We highlighted, as well as other speakers, that the measures were limited, e.g. promotion of heat pumps, and did not deal with the long-term approach that is needed on retrofit. We highlighted the Construction Leadership Council's National Retrofit Strategy, which CIOB sit on the working group for, as the blueprint for which Government must adopt should it be serious on carbon reduction in the built environment.
The EAC is continuing to take oral evidence before it compiles a formal report and outlines its policy recommendations which the Government will have to respond to in 60 days. Select Committee reports tend to focus on Government policy mechanisms, and we will provide an update in due course.
For now, we have also set out a few links where you can read and/or watch what we discussed in parliament.
You can watch our evidence session in parliament here - (timestamp: 15:34:25) or you can read the evidence transcript here.
Find out about the Construction Leadership Council's National Retrofit Strategy here.
Coming up this month

As the much-anticipated COP26 draws to a close and Parliament prepares to close up shop for the year all eyes remain on pushing forwards crucial pieces of work that will help drive the UK towards carbon neutrality by 2050.
Throughout November, stakeholders are being asked to respond to three Government consultations on new sustainable technologies including the proposals for heat network zoning which will see areas of England identified as potential zones within which heat networks are the lowest cost, low carbon solution for decarbonising heating. If you would like to respond to this consultation please click here.
Alongside this the Government is asking for evidence on two more consultations with a focus on sustainability, firstly, the Combined Heat and Power: Pathway to Decarbonisation Call for Evidence on possible options for the future reform of combined heat and power policy (respond to this consultation here), and secondly, the Phasing out the Installation of Fossil Fuel Heating in Homes Off the Gas Grid consultation which seeks views on proposals to phase out the installation of fossil fuel heating systems (respond to this consultation here).
Although the consultation has now closed the industry will also be keeping a close eye on the results of the recent consultation of the PAS 8672 Framework which sets out the roles and responsibilities of the Principal Contractor as set out in the Building Safety Bill. We will continue to update members on the progress of this Bill as detailed in the newsletter article above. 
Also, in November, CIOB will launch its Equality Diversity & Inclusivity Charter which provides guidance to employers in construction on how they can make the necessary changes to create a more inclusive industry. The Charter will officially launch on 24 November, and we will be encouraging employers to sign up and promote the principles of the Charter. The launch will be followed by a CIOB Academy Course which will look to educate industry professionals on the impact the principles of the Charter can have on construction workplaces.
If you made it this far... 

Watch CIOB Vice President speak at the Women and Work APPG On Monday 15 November, CIOB Vice President Sandi Rhys Jones will be speaking at the Women and Work All Party Parliamentary Group (APPG) on tackling diversity in male dominated industries.
Discussions will focus on sharing best practice from traditionally male dominated industries. Particularly, how industry is supporting and recruiting women and the role Government must play in helping to improve diversity and inclusivity.
The meeting will take place Monday 15 November, 3pm-4pm via Zoom and you can register to attend by clicking here.
If you would like to share this newsletter with a friend or colleague, click here to sign up.
For more information, queries or to unsubscribe, please email [email protected]
Thank you for reading this month's update from the CIOB policy team. We will be back in your inbox next month with more information about what the team is up to, what is going on in Parliament and built environment news to look out for.
All the best,
        
The CIOB policy team